Isabel de Souza was a contestant in Ovivor: Costa Rica. She is most remembered for only speaking Portuguese, and for her one-liners that would only be funny if you spoke the language. She also voted in a very... Peculiar way.
Isabel de Souza was born in Brazil, in a very poor family, and the conditions of her life forced her to become a prostitute. At the age of 23, Isabel finally got a job as a waitress in a cheap bar, but it was enough to start a new life. Now at 26, Isabel joined Ovivor to prove that she is a new girl, and also to make friends who accept her despite her early life. The money would be good too.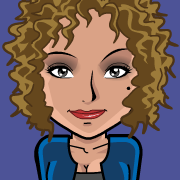 Ovivor: Costa Rica
Edit
In the first day, Stefen called Isabel a freak, and she replied with "Então enfia uma bola de boliche no seu cu, seu filho da puta!".  When it rained after day 2, Isabel claimed that the rain ruined her flat-ironed hair, and said: "Parece que o Chewbacca limpou a bunda na minha cabeça." Nobody could understand Isabel, until she found a Portuguese-speaking ally, Tanner. Isabel played the whole game aligned with her only friend Tanner, and even confessed to him she was a prostitute until three years ago. In the "Loved Ones" challenge, Carlos, Isabel's one-night-stand came to visit her, and she promised some "sexo oral" to him. Isabel was eliminated after losing a tiebreaker in the final 4.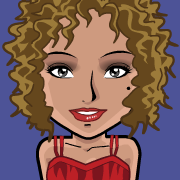 Ovivor: All-Stars
Edit
Isabel returned with her life straightened out, and a wider knowledge of English, but still making mistakes. From the beginning she was in a different tribe from her best friend Tanner. In Estrela, she made an alliance with fellow Brazilian Nissim, and fell for another man, Ishiguro, even though she suspected he has a small dick. Some votes later, Isabel betrayed Nissim, orchestrating his blindside, to be with ishiguro. When the merge hit, Isabel had Tanner and Ishiguro, and thought she was safe, but ishiguro, her newfound lover betrayed her, she was idoled by Lividmanda and became the first member of the jury. She now roots for Tanner, hopes he shoves a bowling ball up Ishiguro's ass, and also hopes that they can pursue a relationship after Ovivor.
After Tanner's elimination (in a final 4 tiebreaker challenge, just like Isabel's first), Isabel proposed to him, but the pressure was too much and he just didn't know what to say. He later proposed to her in Ponderosa, as they bonded over hating Ishiguro and Judd. Isabel and Tanner are now engaged, living in Orlando.
Isabel was played by Manatee.
Isabel finished fourth out of 10 in Ovivor: Costa Rica.
Isabel finished ninth out of 14 in Ovivor: All Stars and was the first member of the jury.
Isabel won Sprint Player of the Season in Ovivor: Costa Rica.