JEss Schnespinoza
was a contestant in
Redvivor Season 2
. She is most remembered for trusting everybody, targeting people who didn't like Total Drama America, constantly winking, and offering exclusive content to every single player.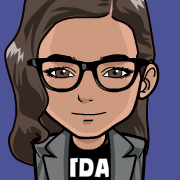 JEss Schnespinoza is a 21 year-old writer from Porterville, California. JEss is currently writing a story called Total Drama America, and loves to see people reading it. JEss is getting Tengaged this summer to Daphne from the Scooby Doo series.
Redvivor Season 2
Edit
JEss's Voting History
Day
JEss's
Votes
Voted Against
JEss
1
Soren;
Ineligible
Brad, Chester, Necki;
Brad, Chester, Necki
2
Necki
Valerie, Clarq
3
Necki
Brad, Necki
4
Valerie
-
5
Ineligible
Brad, Chester
Voted Off, Day 5
Voted for
Sole Survivor
Brad
JEss finished fifth out of 10 but would have finished fourth if it wasn't for that TMIM returning bullshit.
JEss was played by Manatee.